LOST (Local Option Sales Tax)
What is LOST?
LOST (Local Options Sales Tax) is a 1% joint sales tax between the Chatham County government and the Cities within Chatham County. It is used to reduce the amount of property taxes needed to fund the budgets for these governments. LOST is not an additional source of revenue for the government.
What does LOST pay for?
Certain services are required by law and must be provided by the County. These services are provided to every resident of the County and can ONLY be offered by the County. LOST helps to reduce the amount every taxpayers has to pay for these services. LOST funds come from the sales tax and anyone who spends within Chatham County contributes to the LOST funds…even visitors to the County contribute to the fund.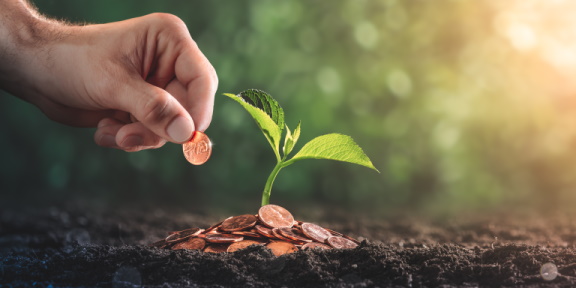 31 SERVICES CHATHAM COUNTY IS REQUIRED TO SUPPLY TO EVERYONE
| Function | Budget |
| --- | --- |
| Sheriff's Department | $10,040,640 |
| County Jail | $48,959,602 |
| Health Department | $1,268,131 |
| Roads, Streets and Bridges | $1,431,341 |
| Board of Assessors | $5,651,346 |
| Board of Equalization | $189,263 |
| Tax Commissioner | $5,735,513 |
| Board of Elections | $1,492,090 |
| Animal Control | $1,470,724 |
| Mental Health Services | $706,660 |
| Storm Water Drainage | $1,418,504 |
| Mosquito Control | $3,911,194 |
| Superior Court | $8,282,927 |
| State Court | $3,583,170 |
| Magistrate Court | $1,725,757 |
| Probate Court | $1,877,046 |
| Juvenile Court | $6,574,514 |
| E911 | $2,998,700 |
| District Attorney | $8,629,343 |
| Public Defender | $3,402,505 |
| Indigent Defense | $1,631,368 |
| Curtis V. Cooper Clinic | $2,100,000 |
| Curtis Lewis Clinic | $358,271 |
| Library | $7,805,271 |
| FEMA | $1,318,424 |
| Marine Patrol | $758,676 |
| SWAT | $122,002 |
| EMS | $663,282 |
| Coroner | $465,425 |
| Tele ride | $5,435,824 |
| Housing and Development | $838,424 |
| Grand Total | $140,845,937 |
ADDITIONAL SERVICES PROVIDED COUNTYWIDE
| Function | Budget |
| --- | --- |
| Voter Registration | $1,368,894 |
| Court Expenditures | $1,333,400 |
| Victim Witness | $879,569 |
| DUI Court | $289,938 |
| Probate Filing Fees | $300,000 |
| Counter Narcotics | $5,616,273 |
| Safety Net | $195,000 |
| Greenbriar Children's Center | $235,000 |
| Front Porch | $268,039 |
| Youth Intercept | $324,206 |
| Community Centers | $227,131 |
| Cooperative Extension | $232,897 |
| Other Community Service | $1,050,981 |
| Recreation | $5,899,513 |
| Aquatic Center | $1,431,694 |
| Weightlifting Center | $258,664 |
| Museums | $224,720 |
| Tybee Pier & Pavilion | $54,000 |
| Chatham Apprentice Program | $281,853 |
| Grand Total | $20,471,772 |
In fiscal year 2023, $161,317,709 has been budgeted for these items