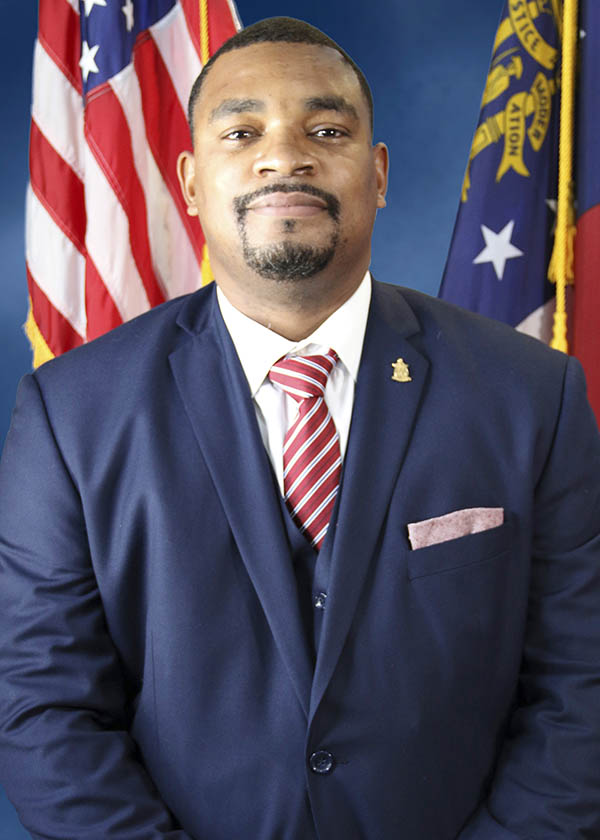 James "Jay" Jones
Commissioner, District 6
James "Jay" Jones was elected to the Chatham County Commission on November 8, 2016. He was elected to serve a four-year term. Prior to his election as County Commissioner, Commissioner Jones worked closely with the youth throughout Chatham County.
Email Commissioner Jones
More Information
He is happily married to Nakeisha N. Jones and they are the proud parents of Johannes M. Jones who is currently enrolled in Savannah-Chatham County Public School System. He is a graduate of Beach High School, Shaw University (BS in Environmental Science/Chemistry) and Savannah State University (completed graduate work toward a Masters in Urban Studies and Planning). Dale Carnegie graduate in Leadership Development. GSU graduate in Leadership Frontline Management. Howard University certification recipient in Educational Development Leadership. On June 9, 2018, he became a "Certified" County Commissioner through Association of County Commissioner of Georgia.
Current and past civic involvement includes:
National Association of County Officials (NACo)

Education and Human Services Steering Committee
Next-Gen South Eastern Regional Chairman

Executive Board Member of Chatham Area Transit (CAT)

Vice Chairman
Finance Committee Chairman
System Redesign Steering Committee

Executive Board Member of Economic Opportunity Authority of Savannah-Chatham County (EOA)

Facilities Committee Chairman
Finance Committee
Planning Committee
Bylaws Committee
Nomination Committee Chairman

Executive Board Member of the Chatham Savannah Authority for the Homeless (CSAH)
Advisory Board Member to WRUU Community Radio
Association of County Commissioner of Georgia (ACCG)

Environmental Natural Resources Committee
Georgia Association of Black County Officials- (GABCO) Chairman

Member of Omega Psi Phi Fraternity, Inc., Mu Phi Chapter (1995-present)

Government Affairs Committee (Voter Registration, Omega Day at the Capitol, Youth Government
Day in Chatham, Scholarship Chair (2007-12), Former Achievement Week Chair (2011-13), Former
Chaplin (2007-09)

Chatham County Democratic Committee (CCDC)

Chairman of the Board
2nd Vice Chairman, Candidate Recruitment Chairman (2017-18)

Executive Member of the Savannah Branch NAACP (2012-18)
Former member of the 100 Black Men, Savannah Chapter

Mentorship Chair (2008-12)
Founder/Advisor of Collegiate 100 (2008-12)
National Mentoring Trainer (2011-12)

Executive Board Member of the Savannah Chatham Fair Housing Council (2008-13)
Recipient of numerous civic and leadership awards
Requested to speak throughout Chatham County