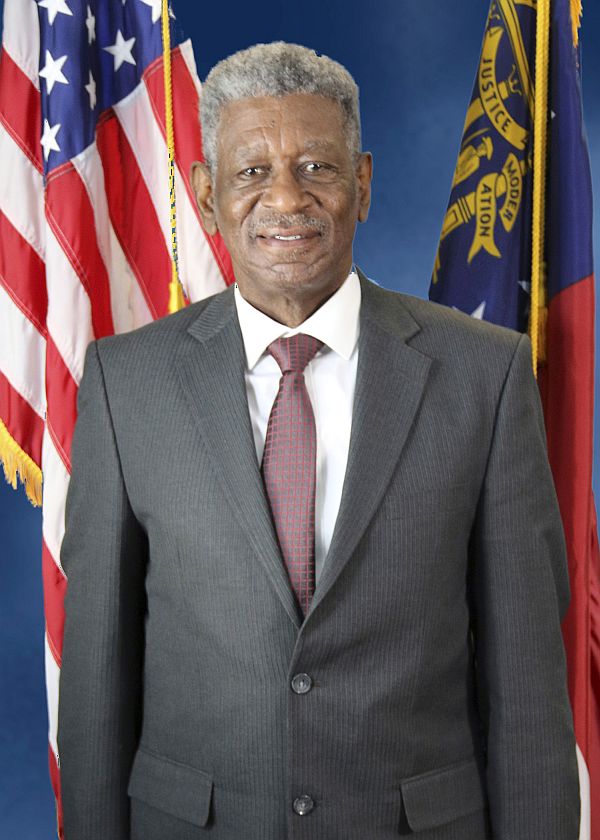 James J. Holmes
Commissioner, District 2
Commissioner Holmes was elected to the Chatham County Commission in 2004.
James J. Holmes, a native Savannahian, is a graduate of Alfred E. Beach High School and attended Benedict College in Columbia, South Carolina. Commissioner Holmes, well known throughout the community as "Coach Holmes," is a member of Saint Benedict the Moor Church where he serves on the Church Parish Council, the minister of Healing and Praise Team and the Youth Advisory Team.
Email Commissioner Holmes
History
He is a dedicated and strong children's advocate. His encouragement to youth to set goals and accomplish them and to do the best in all their endeavors were noticed by Mr. Walter B. Simmons. In 1960, Mr. Simmons chose James Holmes from the playgrounds of Crawford Square to join the staff of Frank Callen Boys Club. He worked as a game room keeper, group leader for junior boys and served as Physical Director and Program Director. Because of his commitment to the betterment of youth in the community, James Holmes, while employed by the Frank Callen Boys Club, was also employed by St. Pius High School as an assistant basketball coach and later became the head coach. He also was the assistant basketball coach at Savannah State College.
James Holmes has and still is a member of several community organizations including the Crawford Square Redevelopment Planning Committee, Mother Matilda Beasley Park Planning and Development Committee and Vice President of the Soldier Field Softball League, just to mention a few.