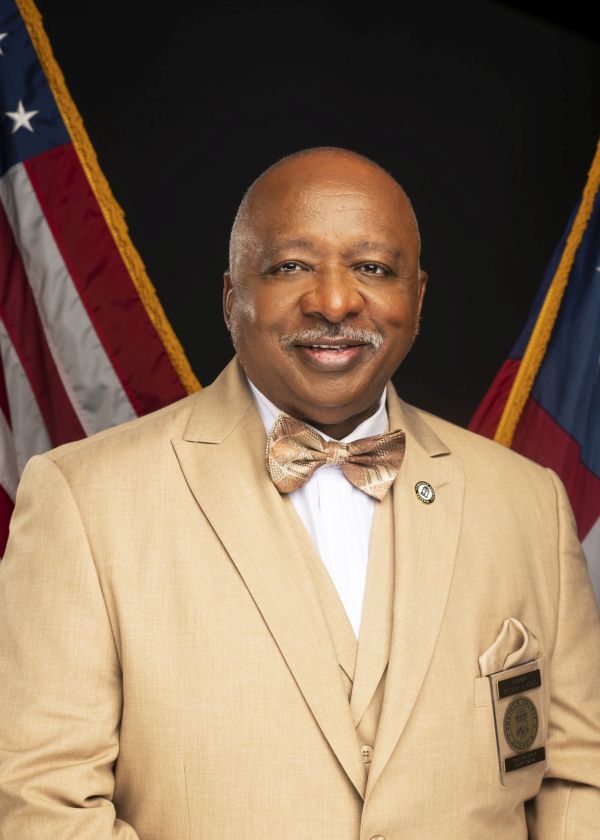 Chester A. Ellis
Chairman
A lifelong resident of Chatham County, Chairman Chester A. Ellis is committed to investing in this community and its citizens. A proud graduate of Sophronia Tompkins High School as well as Savannah State College (now University), Chester continued his education at Cambridge College where he received a Master's Degree and completed additional doctoral coursework through the Fielding Institute.
Email Chairman Ellis
Biography
Chester has always invested in the lives of others. He began this journey as a teacher, coach, and leader with the Savannah-Chatham County Public School System. During his tenure he served on numerous leadership teams, mentored incoming teachers, and maintained an active presence in the community through service with several organizations and boards.
In 2017, Chester was honored to be elected as the Commissioner for District 8. This election provided him with the opportunity to serve on the board of Chatham Area Transit, the finance committee and board of the Coastal Regional Commission, as well as Vice-Chairman of the Commission. As president of the Historic Carver Village Association, Chester helped to secure grants and other resources to help improve the lives of residents. He is the pastor of St. Paul Missionary Baptist Church as well as president of the Interdenominational Ministerial Alliance, the Savannah Baptist Union, and the Savannah Emancipation Association.
Chester and his wife Wilmotine have been married for over 40 years. They are blessed to have 3 daughters (as well as their spouses) and 4 grandchildren.
With over 30 years of leadership and management experience, Chester is ready to make Chatham County stronger by investing in its citizens.
Education
Savannah-Chatham County Public School System
Bachelor's Degree - Savannah State University
Master's Degree in Education and Leadership from Cambridge College
Doctoral Studies in Educational Leadership and Change from Fielding Institute
30+ Years of Leadership & Executive Management
Served as County Commissioner & Current Vice Chairman
Coastal Regional Commission (10 Counties) - Board Member
Coastal Regional Commission - Finance Committee
CAT (Chatham Area Transit) - Former Board Member
President of Historic Carver Village Association
President - Interdenominational Ministerial Alliance
President - Savannah Baptist Union
Former President - Beta Phi Lamda Alpha Phi Alpha
Former Chairman - National Time & Place Committee
Former Chairman - Chatham County District Leadership Team
Former Chairman - Building Leadership Team - Johnson High School
Former President - Woodville-Tompkins Hall Of Fame